News
Butchers In Sunyani Beams Following Bra Dea Foundation And Candy Supports Worldwide Face Masks Donation – See Photos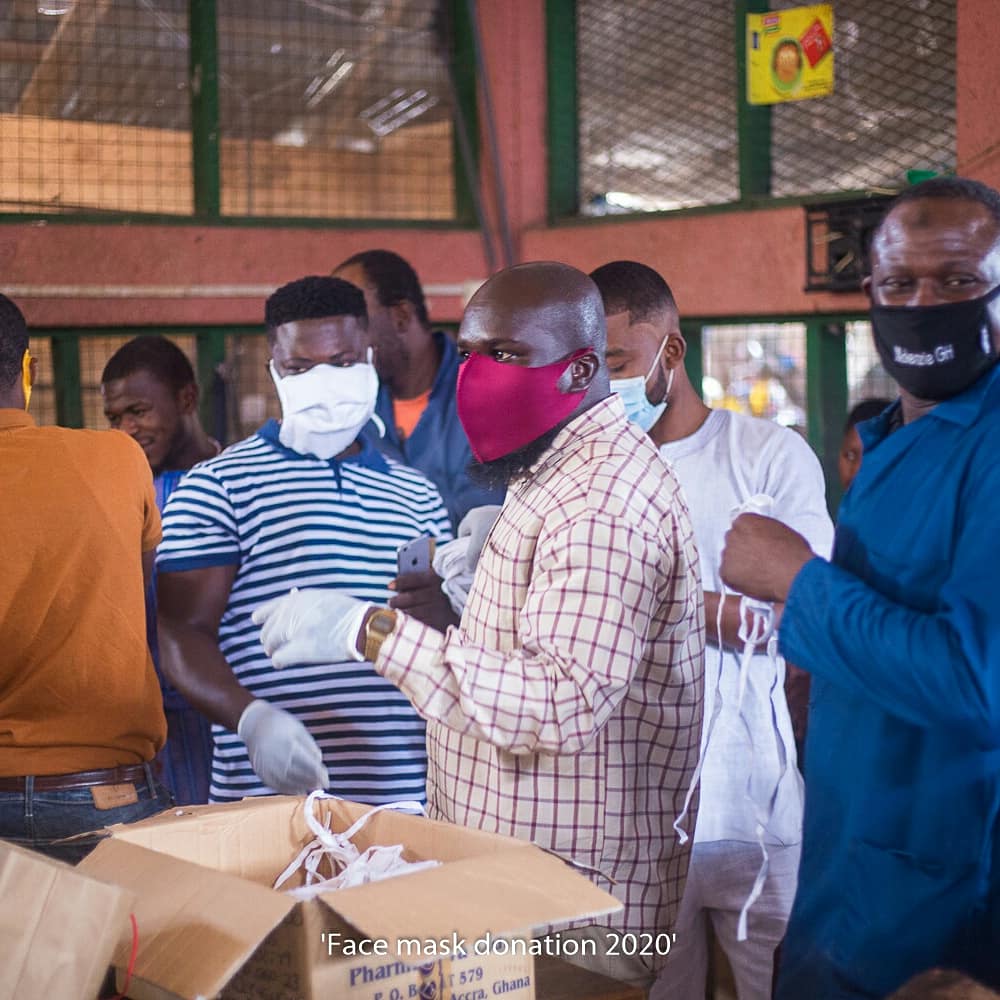 The reaction was priceless when Bra Dea Foundation and Candy Supports Worldwide teamed up to distribute free face masks to the butchers at the Sunyani market.
After similar donations to the earthen bowl traders at Tanoso, kids at Cilia Orphanage Home in Yawhima, kids at Hanukkah Children's Home located at Baakoniaba near Sunyani and kids at Remar Ghana Association Christian Rehabilitation Centre in Abesim, the foundation led by Michael Edwards Kwasi expanded the ongoing charity project to reach the butchers in the capital city of the Bono Region.
The butchers beamed with smiles after they received the face masks from the representatives of Bra Dea Foundation and Candy Supports Worldwide.
Michael Edwards Kwasi, the Chief Executive Officer (CEO) of Bra Dea Foundation looked humbled when the leaders of the butchers heaped praises on him and his team for the kind gesture.
The foundation has planned to distribute over 2,000 face masks to the less privileged in the Bono Region.
In this regard, Michael says they would be please if benevolent individuals and corporate entities contribute their quota to make this come to reality—and fight the spread of the deadly COVID-19 pandemic.
The CEO of Bra Dea Foundation told www.newshuntermag.com that they are ready to accept donations via www.paypal.me/BraDeaFoundation or through Mobile Money Number: 0248693833.
Check out photos from the latest donation below.